Meet Cathy Dunagan
Vacation & Cruise Specialist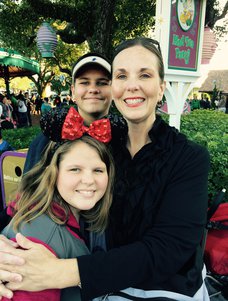 Cathy grew up in a small town in North Florida, and vacationed every year in Disney World. She was hooked from the onset, as a child she dreamed in red and white polka dots and mouse ears. As an adult, that love has not changed one bit, in fact it has grown even greater after watching her children have the same wide eyed experiences she did growing up. Cathy wants to help you create and savor some of the same experiences that her family has had at Disney. She loves to plan and organize, and getting to help others plan their magical getaways puts those srengths to great use. Give us a call and let us put a little Pixie Dust in your next trip.
Favorite Snack: Pretzel in Gemany at Epcot
Favorite Quick Service: Casey's at bat Magic Kingdom
Favorite Character Meal: Cinderella's Royal table for Breakfast
Super Power: Packing, She is prepared for everything.
Fun Fact: The only vacation she took growing up was Disney World.
---
View Cathy's Facebook Page

cathy@pdphtravel.com
205-410-8104