Our Story

As child, as a wife and as a mother, Walt Disney World has always been a cherished and timeless part of my family. Visits created so many memories that I hold close – holding my parents as I looked in awe at the magic around me, holding my husband as we talked about sharing what we were experiencing with our future children, and holding my children as we share memories in and out of the park multiple times a year. Seeing everything through our children's eyes is like being transcended to another world. A world, as adults, we had lost sight of. A world where magic is everywhere, and everything is possible!
When my children were very young, I was diagnosed with two types of cancer. A lot of thoughts and fears raced through my mind in the months to follow, but one was especially terrifying:
"What if I wouldn't be there to make memories with my girls that they could carry throughout their lives?"
After the hard road of treatment, I was cleared for travel, and we knew exactly what to do – we planned a celebration trip to Walt Disney World. That trip was so special for us. I was able to experience it with the newfound philosophy that you must make the most of every single moment. Buying a Dole Whip for my kids was no longer just a treat. Waiting in line with my kids to hug characters were no longer just smiles. Riding rides with my kids were no longer just thrills. They were the most important thing in the world at that moment. Nothing could have made me happier. Nothing could have made me more complete.
With this newfound motivation, I wanted to help other people discover the gift and completion that Disney has provided my family. I dreamed of building an agency that put the client, wishes, and memories first. My hope for this agency was that we would build long lasting relationships with our clients. We would get to know their family. We would know their favorite characters. We would know how to create their own personal, magical experience.
We Create Magic….and that makes all the difference!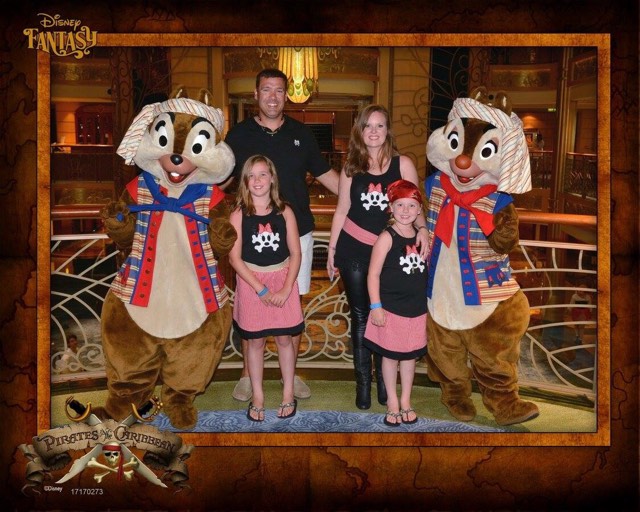 My dreams became reality with Pixie Dust & Pirate Hooks. We have cultivated a unique culture within our agency that thrives on teamwork, support, family and dedication. Our agency is comprised of extraordinary people that are driven, knowledgeable and passionate about the clients we serve. These individuals are not only a part of our agency, but they are an integral part of our lives. We support one another in the workplace and in our home life.
The feeling of excitement between our team and clients is contagious. The best thing about what we do is when a child rides their first roller-coaster, a mom sees the castle for the first time, a grandparent meets their childhood hero or when a dad earns the title of Galactic Superhero. Those are memories both our clients and our agents will never forget.
We appreciate all of our clients and look forward to developing a long-lasting relationship with each of you.
At Pixie Dust & Pirate Hooks, We Create Magic™….and that makes all the difference!
Magically,