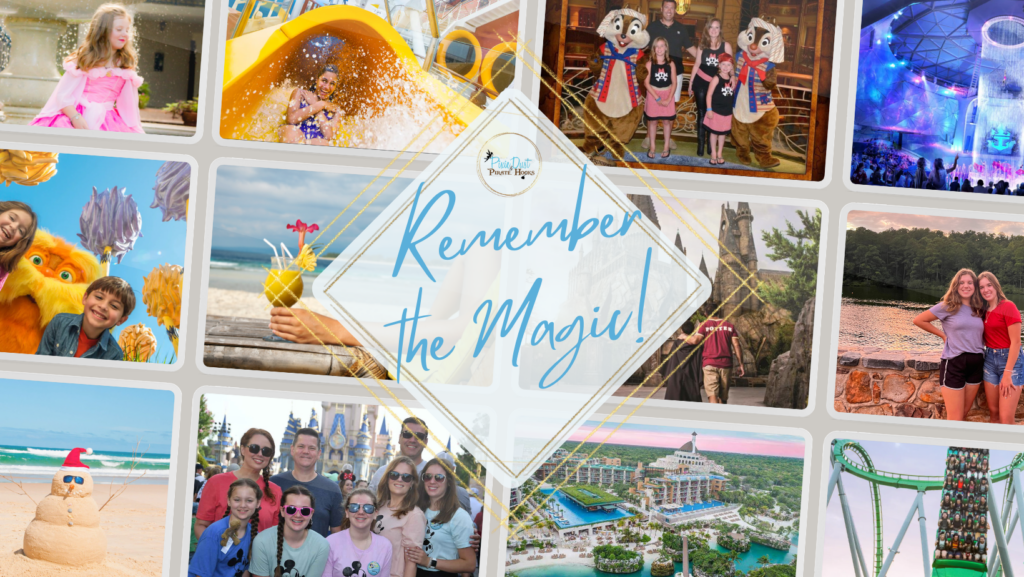 While everyday life pulls our families in a million different directions with work, school, extra-curricular activities, and social events, we all grow a little older and have fewer moments together. Every moment is special. When you plan a vacation it is more than a break from work or school. It is a time set aside to invest in one another. It's time to make the most of those moments and remember the magic! See their smiles, hear their laughter, and embrace the moment. It's time to remember the magic of your family. This holiday season, give your family the gift they want most – the gift of your time. We were founded on the belief that the moments and memories created during a vacation are the most magical of your life.
To celebrate the season, we would like to make your vacation even more magical. When you book your vacation with one of our Travel Specialists at Pixie Dust & Pirate Hooks, you will earn a gift card or credit toward your final payment. Whether your family is considering a vacation to Europe, the Caribbean, Alaska, Hawaii, Disney Parks, Universal Parks, or even a cruise, we have an offer for you.
For a limited time, we are offering:
$100 credit – New bookings from $6,000+
$75 credit – New bookings from $4,500 – $5,999
$50 credit – New bookings from $3,500 – $4,499
$25 credit – New bookings from $2,500 – $3,499
To start planning, reach out to your Travel Specialist, submit a Request for Quote or schedule a consultation with us. We look forward to creating magic for your family!
---
Terms & Conditions –
Offer cannot be combined with Disney Cruise Line Agency Exclusive Offer. Offer can be combined with all other Agency Exclusive Offers. Offer can be combined with all brand/supplier offers. Offer applies to new bookings only – we are sorry but no exceptions. Booking amount does not include airfare, service fees or any type of transportation. Booking totals cannot be theme park tickets only. Valid for new bookings made from 11/25/22 to 12/31/22. Client can choose between having the credit amount applied to their final payment or can elect to receive a gift card for their credit.